Meet The Technicians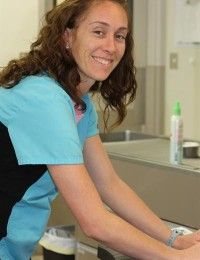 Mallory
Technician Team Lead
Mallory joined our staff in May of 2007. She has been in the Veterinary field since 1999.

Mallory has a wonderful husband and a beautiful daughter at home. In her spare time she enjoys spending time with her family and friends.

​At home, Mallory has a mixed breed dog, Raz, whom she adopted.
Gina
Certified Veterinary Technician
​Gina joined our staff in October of 2011. She has been working in the Veterinary field since 2007.

She moved from Arizona in 2011 to escape the dry climate and to be closer to her family.

In her spare time she enjoys spending time with her furry friends, collecting and growing oddball carnivorous plants, reading, baking, and watching horror movies.

At home she has a Boston Terrier named Peep, a Dachshund named Dita, and 2 cats named Chitchen and Meow Meow

Pictured with her dog, Dita.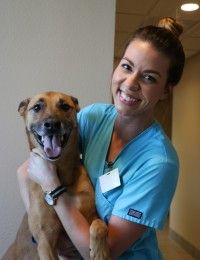 Ashton
Technician
Ashton joined our staff in August of 2013. When she is not caring for our four-legged patients, she is studying to become a doctor for the two-legged kind. She loves pizza, pugs and live music. She has three fur-children at home: Cats Fiona and Thomas Jefferson, and canine step-daughter Judy (pictured).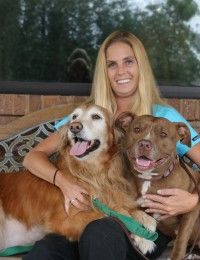 Autumn
Technician
Coming soon...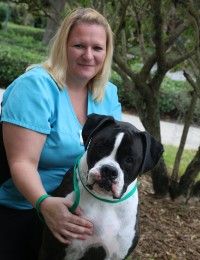 Kim
Technician
Coming soon...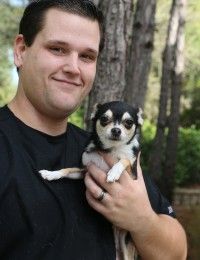 Chris
Technician Assistant
Coming soon...​
Rikhil
Technician Assistant
Rikhil is a UCF student in his senior year, majoring in Biology with a Pre-Veterinary track. After graduation he plans on going to Veterinary school, and hopes to become a Zoo Veterinarian.

In his spare time he likes playing football and soccer, going to the gym, playing video games, and hanging out with friends and family.

At home Rikhil has one dog, a Siberian Husky/Wolf mix named Blizzard, and 2 bearded dragons!​