How Do I Maintain My Dog's Skin And Coat? – Pet
Care FAQs Lake Mary, FL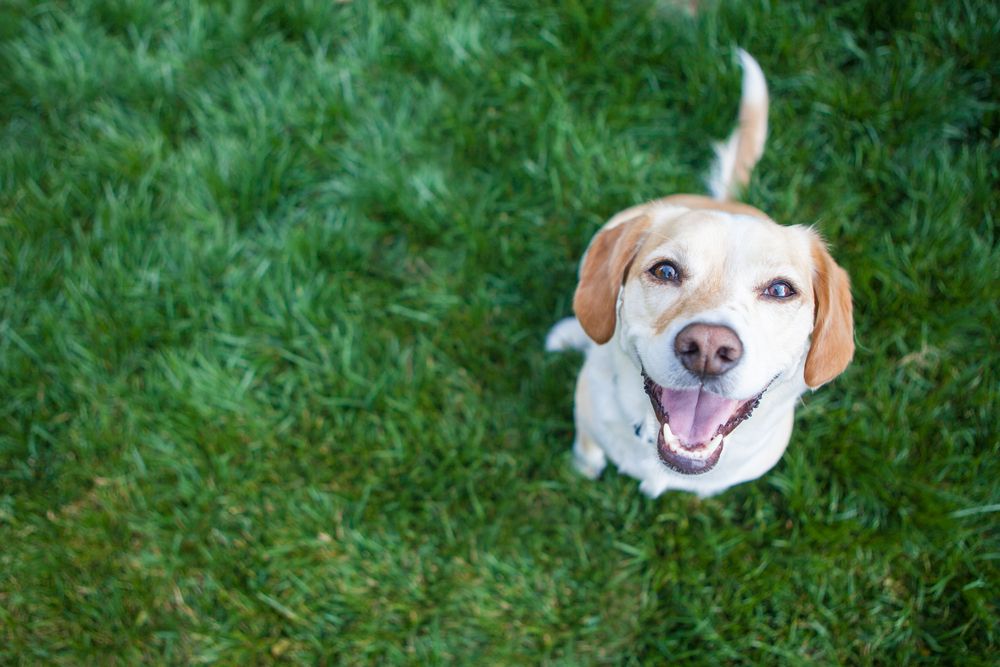 One of the most common questions that arise around canine care is "how do I
maintain my dog's skin and coat?" As you likely suspect, there is more to skin care
than grooming and exercise – as you may note by observing your dog's current skin
and coat condition. Sure, active pets can be more healthy, and they benefit from
bathing and grooming, but the source of true skin and coat health is more of an
inside job. Don't worry though; it's a walk in the park. With a couple of quick tips, you'll
be right on track.


Improve The Diet
The number one thing you can do for your dog's skin and coat is improving their
diet. The vast majority of pet food products on the market – even the expensive ones
– can be full of fillers, chemicals, low-quality animal protein, preservatives, flavors,
colors, and other health depleting substances. Over time, these foods can cause
systemic health issues that can include the degradation of hair and coat quality.

Pet food allergies can cause issues with coat, skin, ears, eyes, and more. If your pet
has food allergies, this is the first place to start. In many cases, switching to a raw
food diet can solve this, and you'll begin to see improvements in short order.
Avoiding potatoes (sweet potatoes are okay), corn, soy, wheat, and grains can
significantly improve overall health, including coat and skin.



Dietary Supplements and Probiotics
Just like in people, pets can benefit from dietary supplementation with various
vitamins, minerals, fish oils, digestive enzymes, and probiotics. Most of the vitamins
and minerals can come from a balanced diet high in raw, fresh foods with added
eggs, coconut oil, and fish oil. Adding a scoop of a high-quality probiotic can help get
the digestive system on track as well. This is especially helpful if your dog has a
sensitive stomach and dodgy digestion.
Allergic dermatitis is the reason so many dogs have skin and coat challenges. This
condition is caused primarily by a diet that triggers an allergic reaction in your pet. It
can also be caused by seasonal allergies. Even so, both of these issues will quickly
improve (often dramatically) when the balanced whole-food, human-quality diet is
introduced. Talk to your veterinary nutritionist for more information about diet and
supplementation. It can make all the difference.



Use Natural Grooming Products
Some dogs have sensitive skin and do not react well to various chemical additives
found in various grooming products. The skin is the largest organ in the body and
will absorb the various things that are put onto it. Rather than using products with
allergy-triggering chemicals, opt instead for products that are made with all-natural,
organic ingredients.

Many products contain saponified oils made from plant-based ingredients and can
be much more gentle than some of the other more harsh chemical cocktails. Using
a mix of shampoo bars and liquid conditioners can be a great benefit. The use of the
two together can leave your dogs coat shiny, soft, and smelling nice. These products
won't aggravate a skin condition, and often have flea and tick repellent in the
formulation (with natural plant-based essential oils) – a welcome bonus!



Regular Grooming Routine
Whether you choose to get professional grooming and trimming or perform these
tasks yourself, having a regular grooming routine can help to improve the quality of
the hair and coat. This is mainly due to keeping the coat clean, debris cleared, and
the skin fresh. Grooming includes the process of brushing which helps to spread
around the vital oils naturally produced by a healthy coat. This also helps to remove
old, dead skin cells and loose hair.



Frigid Weather
Unless you have a pet wolf, it's not a great idea to let your dog stay outside in the
bitter cold for long periods of time. This can impact a dog's coat and skin health in
much the same way as it does in people. It's still important that they get all the
exercise and outside time they need to be healthy throughout the winter, but
extended stays in the cold should be avoided.



Final Thoughts
If you've asked 'how do I maintain my dog's skin and coat,' hopefully this helps you
understand a bit more about the root cause of good health. Taking care of your dog
from the inside out is the number one place to start for overall health success,
including a high-quality coat and great skin. Additionally, using natural products and
keeping up your grooming routine make sure you are covering all the essentials. If
your dog has a skin condition, please bring her in. We can help to alleviate the
problem and get her back on track.


For more information on maintaining your dog's skin and coat book an appointment
or call our experienced team at Lake Emma Animal Hospital in Lake Mary, FL (407) 333-2901.
Follow us on
Promotions
See what current promotions we have available for your pet!
Click Here